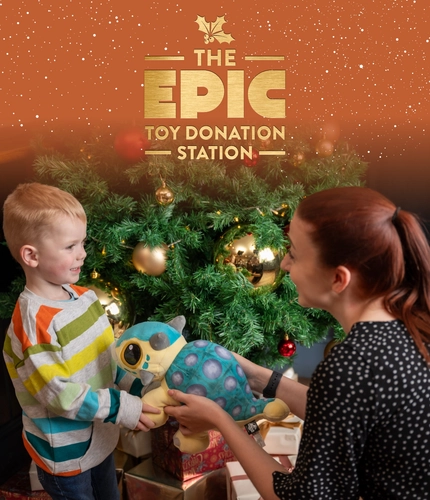 Hungry Horse Toy Donation Stations
Box up toys and spread some joy

Did you know that over two million UK children could go without a single present this Christmas? We think that everyone deserves a little bit of magic this time of year – so we're once more hosting toy donation stations in every single one of our pubs.
Let's be honest, there's nothing quite like watching your little one's face light up as they open that extra-special gift on Christmas morning. That's why we're gratefully accepting donations of all sorts of new (and nearly new) unused toys, whether you've got a bear in need of a new best friend or an action figure ready to go on an adventure.
How do I donate?
Donating is easy as (mince) pie. All you need to do is pop into your local Hungry Horse between 14th November and 18th December with the toys you'd like to donate and drop them off at our toy donation station. Plus, each of our fantastic pub teams has selected a brilliant local charity, so you can be sure that your generous donations will directly benefit children living in your area.


What can I donate?


We're aiming to beat last year's target by collecting and donating at least 15,000 toys this year. So, from teddy bears to toy cars, board games to building blocks, and everything in between, we're grateful for donations of all kinds of good quality new, and nearly new, unused toys. Don't worry about wrapping them up, because we'll make sure that's taken care of!
Find your local Hungry Horse